Dave Bayer
---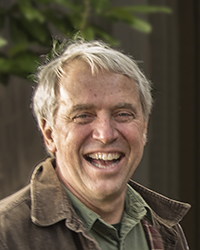 Professor of Mathematics, Barnard College
Department of Mathematics
Barnard College
Columbia University
2990 Broadway MC 4418
New York, NY 10027-6940
426 Mathematics
(+1) 212 854 2643
http://www.math.columbia.edu/~bayer
---
Email
I use Sanebox to prioritize the many hundreds of email messages that I receive each week. If you write me from an academic address such as Barnard or Columbia, then I will see your message right away. If you are writing me for the first time from a personal email address, chances are that I won't notice the message right away, if ever.
---
Office Hours
My office hours are held in 426 Mathematics.
Please check online for updates, before traveling any distance.
---
Teaching
Spring 2019
MATH UN3952: Undergraduate Seminars II
---